Gentili Soci e simpatizzanti Gups,
Riceviamo da SAP in anteprima per i membri degli User Group una serie di webinar del Programma SAP S/4Hana Movement creati a partire dal 18 settembre prossimo per supportare i Clienti SAP nel passaggio a S/4Hana.

Per maggiori informazione potete contattare Questo indirizzo email è protetto dagli spambots. È necessario abilitare JavaScript per vederlo.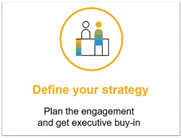 Learn where each industry is going and which digital priorities the leaders of your industry pursue. Find out about implications for the IT landscape and the impact of SAP S/4HANA in this context. Get started with the industry-specific Intelligent ERP Value Papers.
Explore how SAP S/4HANA can help you to build your technical and business cases by using different Value Discovery Tools to analyze your business and technical environment. You can also sign up for the SAP S/4HANA Adoption Starter and create your own transformation plan to SAP S/4HANA in an expert-guided environment for free.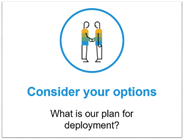 Consider whether you want move to SAP S/4HANA in the cloud or on-premise – and whether to get there through a system conversion or a new implementation by matching your business objectives to transition-path and deployment options.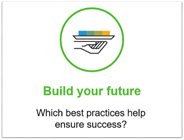 Ensure your transition to intelligent ERP is a success. Explore packaged SAP and partner implementation services as well as the intelligent tools designed to accelerate and safeguard your deployment.

SAP S/4HANA Adoption Starter Engagement
The SAP S/4HANA Adoption Starter Engagement provides an expert guided experience for structuring, organizing, and building your plan for moving from SAP ERP to an SAP S/4HANA centric landscape in a virtual classroom within 90 days. In a pre-defined process, participating customers will use existing valuable decision-making tools on their own and complete this structured process in a group of about 20 customers. Work steps are carried out in the group, in individual meetings between customer and SAP, or by customers alone. Additionally, the customers can share experiences and best practices with the peers.
The SAP S/4HANA Adoption Starter will help customer to:
Derive company-specific strategic goals, assumptions, and framework conditions

Draw conclusions about the requirements for the transition to SAP S/4HANA

Understand the benefits of SAP S/4HANA

Define the transition plan to SAP S/4HANA
This engagement type is free of charge for all customers with a valid support agreement with no additional fees. Interested customers can register via Questo indirizzo email è protetto dagli spambots. È necessario abilitare JavaScript per vederlo. or on the external webpage.