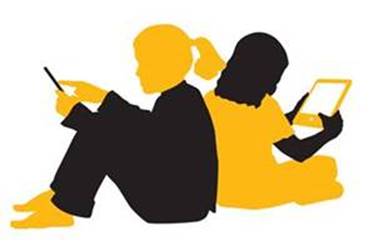 Gentili Soci e simpatizzanti Gups,
riportiamo l'edizione di Ottobre del "SAP Enterprise Support Schedule", il canale informativo che ti aggiorna sulle prossime sessioni di SAP Enterprise Support Academy e altri argomenti correlati al knowledge transfer.
Importante:
È necessario un S-user valido per partecipare alle sessioni Expert Webinar. Per ulteriori informazioni, fare riferimento ai seguenti link:
Link: Request for S-User
Request for S-User: http://service.sap.com/request-user

Knowledge Transfer for
SAP User Groups

Webinar Newsletter
SAP Enterprise Support Academy

November 2017

August 2016
Dear All,
Welcome to the November edition of the SAP Enterprise Support Schedule, the information channel that keeps you informed about upcoming SAP Enterprise Support Academy sessions and other knowledge transfer related topics.
Please note:This edition is dedicated to the transition of the ESA learning catalog to SAP Learning Hub. All registration links in the July edition will point to SAP Learning Hub, as this is the productive system from July 1st on. Please note that these links will only work for SAP Learning Hub users, so our customers will have to go through a registration process to be authorized. For more information see the ES Wiki (SAP-internal) and this blog (external).
Sincerely,
In this Issue:

1.Expert-Guided Implementation (EGI)

2. Meet-the-expert: Live Sessions

3. Useful Links
1.

Expert-Guided Implementation (EGI)

SAP S/4HANA Implementation Project Setup

Your organization is at the beginning of the digital transformation and is planning to adopt SAP S/4HANA as the Digital Core.

This Expert-Guided Implementation service will help you setup your project, following SAP Best Practice and is based on the "Road Map for SAP S/4HANA Implementation". The purpose of the Road Map is to support "on-premise" implementation projects to SAP S/4HANA, in order to eliminate related risks - manage them proactively - and to make such an implementation project predictable - create transparency about all involved tasks and roles and thus create viable foundation.

The delivery demonstrates how to leverage SAP Activate Methodology and Best Practices to Implement an S/4HANA Project. It will provide references to Accelerators that are stored in various places, from the public Web to the SAP Community Network, SAP Service Market Place, and SAP Enterprise Support Academy.

Registration link:

Time:

English:
December 05 – December 08, 2017,
10:00 AM – 12:00 PM CST APJ, Shanghai

SAP S/4HANA Implementation with SAP Activate

This Expert Guided Implementation service will guide you through the SAP S/4HANA Implementation with SAP Activate, introducing the SAP Activate methodology and its key pillars: SAP Best Practices and Guided Configuration.

The goal is to give the attendee the experience of using the SAP S/4HANA system and knowledge of the deployment methods and configuration available for SAP S/4HANA.

We will also introduce SAP Model Company for SAP S/4HANA, show the next steps including Fit/GAP Analysis and introduce the Data Migration methods available for SAP S/4HANA System Conversion.

Registration link:

Time:

English:
December 04 – December 08, 2017,
10:00 AM – 12:00 PM CET EMEA, Berlin

January 15 – January 19, 2018,
09:00 AM – 11:00 AM CET EMEA, Berlin

January 22 – January 26, 2018,
11:00 AM – 01:00 PM EST North America, New York

February 19 – February 23, 2018,
11:00 AM – 01:00 PM CET EMEA, Berlin

March 05 – March 09, 2018,
09:00 AM – 11:00 AM CET EMEA, Berlin

March 12 – March 16, 2018,
11:00 AM – 01:00 PM EST North America, New York

SAP S/4HANA: Custom Code Impact Analysis

Agenda:

Analysis of existing custom code including objects and modifications and their impact during S/4HANA migration

Goals:

Understand custom code management with the transition to S/4HANA

Analyse the Custom code using Custom Code Migration Worklist

Leverage the ABAP Test Cockpit for Custom Code Analysis

Registration link:

Time:

English:
December 04 – December 07, 2017,
10:00 AM – 12:00 PM CET EMEA, Berlin

January 29 – February 01, 2018,
09:00 AM – 11:00 AM CET EMEA, Berlin

February 26 – March 01, 2018,
09:00 AM – 11:00 AM CET EMEA, Berlin

March 26 – March 29, 2018,
09:00 AM – 11:00 AM CET EMEA, Berlin

SAP S/4HANA: Solution Activation with SAP Best Practices

The SAP Best Practices for SAP S/4HANA are tailored specifically to accelerate and simplify the adoption of SAP S/4HANA for faster time to value, by providing pre-configured content for core business processes with role-specific, responsive, and simple user experience.

SAP Best Practices provide preconfigured, ready-to-run business processes to jump start your SAP S/4HANA Implementations under the umbrella of SAP Activate.

This Expert Guided Implementation(EGI) service is designed for customers of SAP S/4HANA and its associated components.

Customers will learn about general concepts of Best Practices and implementation of a Business Solution such as Finance using the standard Solution Builder to setup a sandbox system. This EGI will also talk about concepts of importing Best Practices using SAP Solution Manager 7.2 to accelerate your S/4HANA implementation journey.

Registration link:

Time:

English:
November 20 – November 24, 2017,
10:00 AM – 12:00 PM CET EMEA, Berlin

December 04 – December 08, 2017,
10:00 AM – 12:00 PM CET EMEA, Berlin

SAP S/4HANA SAP Enterprise Management

With the release of SAP S/4HANA edition 1511, many functionalities in the Logistics area are simplified. The Key innovations in the Logistics area include the Material Requirements Planning, Customer Vendor Master Records, Inventory Management, Material Valuation, Available to Promise, Capacity Planning.

This Expert-Guided Implementation service, will enable you to understand the simplifications of S/4HANA and gives you the knowledge to adopt it to your individual requirements.

The session provides an introduction on how to check the functionalities which would change on moving to S/4HANA and guide you through the process to identify the changes.

Registration link:

Time:

English:
November 20 – November 24, 2017,
10:00 AM – 12:00 PM CET EMEA, Berlin

SAP S/4HANA Finance

With the release of SAP S/4HANA edition 1511, many functionalities in the Finances are simplified. The Key innovations in the Finance area include the Universal Journal, New Master data Concept, Profitability segment reporting in the Universal Journal, Combined Profitability Analysis, Optimization of Inventory Valuation though Material Ledger, New Asset Accounting, Central Finance.

This implementation service, will enable you to understand the simplifications of SAP S/4HANA and gives you the knowledge to adopt it to your individual requirements.

The session provides an introduction on how to check the functionalities which would change on moving to SAP S/4HANA and guide you through the process to identify the changes.

Registration link:

Time:

English:

December 18 – December 22, 2017,
10:00 AM – 12:00 PM CET EMEA, Berlin

SAP HANA - Monitoring and Troubleshooting

The goal of this EGI session is to connect the customer's HANA database to the Solution Manager including the configuration of Root Cause Analysis tools and Technical Monitoring for SAP HANA.

An SAP expert explains all Managed System Configuration steps and guides the customer through the configuration process. This delivery focuses on SAP Solution Manager 7.1 SPS10 and SAP HANA SPS6 and above.

For latest information and more details please check SAP Note 1828141.

Registration link:

Time:

December 19 – December 21, 2017,
10:00 AM – 12:00 PM CET EMEA, Berlin

January 30 – February 01, 2018,
10:00 AM – 12:00 PM CET EMEA, Berlin

March 20 – March 22, 2018,
10:00 AM – 12:00 PM CET EMEA, Berlin

SAP HANA – Database Administration and Operations

The SAP HANA database is part of In-Memory Computing which is a technology that allows the processing of very large quantities of real time data in the main memory of the server to provide immediate results from analyses and transactions.

This Expert Guided Implementation service is to provide information to allow for the administration and operating of the SAP HANA database in a time-efficient and cost-effective manner.

The delivery demonstrates the tools necessary for the administration and operation of the SAP HANA database and enable customers to align their administration and monitoring procedures with other systems by means of SAP Solution Manager.

Registration link:

Time:

January 08 – January 12, 2018,
10:00 AM – 12:00 PM CET EMEA, Berlin

February 26 – March 02, 2018,
10:00 AM – 12:00 PM CET EMEA, Berlin

SAP HANA – Advanced Database Monitoring

Demonstrates the tools necessary for the administration and operation of the SAP HANA database.

This Expert-Guided Implementation service provides the tools on how to monitor your HANA database and understand the critical performance indicators. However more importantly it goes into in-depth analysis on some of the more common issues which may arise on your database.

Registration link:

Time:

English:
November 20 – November 24, 2017,
10:00 AM – 12:00 PM CET EMEA, Berlin

January 29 – February 02, 2018,
10:00 AM – 12:00 PM CET EMEA, Berlin

March 05 – March 09, 2018,
10:00 AM – 12:00 PM CET EMEA, Berlin

SAP HANA – Make Your Custom Code Ready

In migration project to HANA database, DB accesses in custom code may have to be adapted to leverage the performance capabilities of SAP HANA. In addition, it is strongly recommended to review the coding for functional correctness before the migration.

Within this session an expert will give you the basic knowledge how to perform a code check review, how to evaluate the usage or coverage of an object and how to find and improve DB accesses which have optimization potential for running on the HANA in memory environment. It demonstrates the methodology and tools to be used.

Goal of this expert guided implementation is to get a work package of own custom code to be optimized. SQL Performance guidelines are given and checks for functional correctness are presented. In addition, some HANA specific solutions are discussed.

Registration link:

Time:

December 11 – December 13, 2017,
10:00 AM – 12:00 PM CET EMEA, Berlin

January 16 – January 18, 2018,
10:00 AM – 12:00 PM CET EMEA, Berlin

March 05 – March 07, 2018,
10:00 AM – 12:00 PM CET EMEA, Berlin

SAP HANA: Data Modelling

The SAP HANA database is a part of In-Memory Computing which is a technology that allows the processing of very large quantities of real time data in the main memory of the server to provide immediate results from analyses and transactions.

The aim of this Expert Guided Implementation service is to provide information on best practices for creating and using data models in SAP HANA.

The delivery demonstrates the tools and techniques necessary to build information models using best practice methods. Some of the topics the EGI will focus on are creating advanced data models by implementing calculation views and SQL script.

Registration link:

Time:

English:
November 27 – December 01, 2017,
10:00 AM – 12:00 PM CET EMEA, Berlin

January 29 – February 02, 2018,
10:00 AM – 12:00 PM CET EMEA, Berlin

March 05 – March 09, 2018,
10:00 AM – 12:00 PM CET EMEA, Berli

SAP Readiness Check tool for SAP S/4HANA

This Expert Guided Implementation service will guide you through the SAP Readiness Check Tool for SAP S/4HANA, how to implement the prerequisites, run the analysis and analyse the

results.

The attendee will run the analysis and analyse the results in parallel with the SAP Expert.

Registration link:

Time:

November 27 – November 29, 2017,
10:00 AM – 12:00 PM CET EMEA, Berlin

January 15 – January 17, 2018,
09:00 AM – 11:00 AM CET EMEA, Berlin

February 12 – February 14, 2018,
09:00 AM – 11:00 AM CET EMEA, Berlin

March 12 – March 14, 2018,
09:00 AM – 11:00 AM CET EMEA, Berlin

March 26 – March 28, 2018,
09:00 AM – 11:00 AM CET EMEA, Berlin

SAP Mobile: SAP Mobile Secure: Cloud based Enterprise Mobility Management

This Expert Guided Implementation service is designed to help customers learn how to secure and manage their mobile devices, apps and content using SAP Mobile Secure.

SAP Mobile Secure is an integrated, cloud-based enterprise mobility management portfolio with superior user experiences for all.

This Expert Guided Implementation introduces Mobile Device Management with SAP Mobile Secure and includes detailed hands on demonstrations using the free trial account to help customers get started using SAP Mobile Secure for Mobile Device Management and more.

The goal of this Expert Guided Implementation is to enable customers with the knowledge to configure their Mobile Device Management solution with SAP Mobile Secure.

SAPUI5 App Development with OData and SAP Web IDE

SAPs mobility customers need to know how SAP can help them leverage their SAP products to quickly develop mobile applications to support their mobile strategy and to help them mobilize their business.

This Expert Guided Implementation service is designed for customers of the SAP Mobile Platform and its associated components. This Expert Guided Implementation introduces OData service development with SAP Netweaver Gateway and SAPUI5 Mobile Application development with SAP Web IDE.

The goal of this Expert Guided Implementation is to enable customers with the knowledge to fully utilize SAP Netweaver Gateway and SAP Web IDE to quickly develop mobile applications.

Registration link:

Time:

English:
January 08 – January 11, 2018,
10:00 AM – 12:00 PM CET EMEA, Berlin

February 12 – February 15, 2018,
10:00 AM – 12:00 PM CET EMEA, Berlin

SAP Fiori: Configuration for SAP S/4HANA 1610

SAP S/4HANA customers need to know how to leverage their SAP products to quickly realize the benefits of SAP Fiori UX.

This Expert Guided Implementation(EGI) service is designed for customers of SAP S/4HANA and its associated components. This EGI describes the steps required to configure SAP Fiori UX for a Proof of Concept project, in an SAP S/4HANA OnPremise environment, with Fiori Launchpad on SAP Gateway using automated task lists to speed up configuration.

This EGI focuses on the following topics:

Basic SAP Gateway Configuration

SAP Fiori Launchpad initial setup

SAP Fiori UX configuration and Administration

Embedded Search setup

Me Area, App Finder, SAP Easy Access Menu configuration

Notifications and Notification Channel setup

Development Overview

Theme Designer

Registration link:

Time:

English:

January 22 – January 24, 2018,
10:00 AM – 12:00 PM CET EMEA, Berlin

February 07 – February 09, 2018,
10:00 AM – 12:00 PM CET EMEA, Berlin

Basic Configuration for SAP Solution Manager 7.2

The goal of this session is to have customer's SAP Solution Manager ready for productive usage, including the configuration of Root Cause Analysis (Diagnostics).

An SAP expert explains all configuration steps and guides the customer through the configuration process. This delivery focuses on SAP Solution Manager 7.2 installations with SP03 and above (we recommend implementation of the latest available Support Package Stack).

Registration link:

Time:

English:

December 04 – December 08, 2017,
10:00 AM – 12:00 PM CET EMEA, Berlin

SAP Solution Manager 7.1 Configuration SAP BusinessObjects BI 4

The SAP support infrastructure provides the technical foundation for performing support services and for delivering services. Experts are given access to the information and systems they need, while communication between customers, partners, and SAP is improved.

This seminar communicates the fundamentals EarlyWatch Alert for SAP Business Objects Enterprise Business Intelligence (BI) 4.0 where participants are able to understand the EarlyWatch Alert report. This report helps analyzing the workload of the different components, detect potential performance bottlenecks and identify wrong configuration settings in your BI system landscape.

After the training the customer is able to interpret a SAP EarlyWatch Alert report for BO BI 4.0 and to follow up on the report recommendations appropriately.

SAP Solution Manager Scope & Effort Analyzer

Enhancement Package or Support Package installation projects are often challenging when it comes to scope and effort estimation in the early planning phase of the project. Especially the identification of an efficient test scope is a major difficulty. The new application Scope and Effort Analyzer was designed to exactly address this challenge.

This Expert-Guided Implementation service will show you how to configure and set up Scope & Effort Analyzer in your local SAP Solution Manager system.

Learn how related functionalities used by SEA capability like Usage & Procedure Logging (UPL) and Business Process Change Analyzer (BPCA) are used to identify the change impact and specify the test scope of the planned software change event.

Best practices collected from various customer projects and useful tips how to read and use analysis results will round up this practical session.

Registration link:

Time:

English:
December 05 – December 07, 2017,
10:00 AM – 12:00 PM CET EMEA, Berlin

January 30 – February 01, 2018,
10:00 AM – 12:00 PM CET EMEA, Berlin

March 20 – March 22, 2018,
10:00 AM – 12:00 PM CET EMEA, Berlin

Solution Manager 7.2 in the SAP CAL for Content Activation

Customers can test the one-time content activation procedure to evaluate how their solution documentation will appear in the new 7.2 system. Best of all, through power of cloud infrastructure they can restore the system to a previous state easily and repeat the activation process as many times as necessary.

The purpose of this EGI is to understand the content activation impact for all effected SAP Solution Manager 7.1 functionalities. Furthermore, SAP customers and partners are able to test and evaluate the content activation process for solution documentation, that moves SAP Solution Manager 7.1 content into the new 7.2 solution documentation UI after an upgrade.

The delivery demonstrates how customers save 7.1 solution documentation and landscape information to transport files, and then add them to the 7.2 system in SAP CAL.

Registration link:

Time:

English:
November 20 – November 22, 2017,
10:00 AM – 12:00 PM CET EMEA, Berlin

January 29 – January 31, 2018,
10:00 AM – 12:00 PM CET EMEA, Berlin

March 12 – March 14, 2018,
10:00 AM – 12:00 PM CET EMEA, Berlin

Technical Upgrade to SAP Solution Manager 7.2

This session covers the complete upgrade process of the SAP Solution Manager to release 7.2.

SAP expert guides the customer through the download, preparation and the upgrade.

We recommend to book the session "Expert Guided Implementation for Basic Configuration 7.2" in addition.

Registration link:

Time:

English:

November 27 – December 01, 2017,
10:00 AM – 12:00 PM CET EMEA, Berlin

December 11 – December 15, 2017,
10:00 AM – 12:00 PM CET EMEA, Berlin

January 15 – January 19, 2018,
10:00 AM – 12:00 PM CET EMEA, Berlin

February 05 – February 09, 2018,
10:00 AM – 12:00 PM CET EMEA, Berlin

March 19 – March 23, 2018,
10:00 AM – 12:00 PM CET EMEA, Berlin

Configuration Validation

SAP offers with Configuration Validation within SAP Solution Manager a tool to validate various kinds of software configuration items. This helps to standardize and harmonize configuration items within ABAP and Java world cross system using a single configuration item repository within SAP Solution Manager.

In this Expert Guided Implementation session participants learn about configuration validation templates and typical use cases. The basic setup of Configuration Validation is explained step by step and described for typical reporting scenarios. As use case a typical software level and

parameter validation scenario will be implemented. The participants can start with the configuration validation reports for their own purposes and can complete afterwards.

During delivery it is demonstrated how to create configuration validation target systems and reports based on the existing system landscape configuration items.

Registration link:

Time:

English:
February 12 – February 14, 2018,
10:00 AM – 12:00 PM CET EMEA, Berlin

Change Control Management I: CTS+

SAP offers with CTS+ within SAP Solution Manager a tool to integrate changes on SAP WebAs Java based applications into the common CTS. This helps to control, manage and synchronize changes within ABAP and Java world from one single management center within SAP Solution Manager.

In this Expert Guided Implementation participants learn about concepts and basic components. The basic setup of CTS+ is explained step by step and described for typical scenarios. As use cases a typical Portal scenario and a PI scenario will be implemented. The participants can start with the configuration of CTS+ for their own purposes and can complete afterwards.

During delivery it is demonstrated how to setup CTS+ in combination with Enterprise Portal and PI. The integration scenario after the successful setup is shown.

Registration link:

Time:

English:

December 05 – December 07, 2017,
10:00 AM – 12:00 PM CET EMEA, Berlin

February 06 – February 08, 2018,
10:00 AM – 12:00 PM CET EMEA, Berlin

March 26 – March 28, 2018,
10:00 AM – 12:00 PM CET EMEA, Berlin

Change Control Management II: Quality Gate Management

For effective quality management, organizations need an integrated and consistent change process. In this session, you will learn about SAP Quality Gate Management as one part of the End-to-End Change Control tools provided in SAP Solution Manager.

You can find out how transports can be managed centrally in a harmonized way across technology stacks and application components which integrate every development workbench. To organize new implementation, maintenance and emergency changes integrated with transport logistics you learn how to group via scenarios and changes comprehensive customizing and development activities. On top of this the SAP Quality Gate Management controls on scenario level the gate process and the risk mitigation.

The SAP Quality Gate Management helps you to ensure a Release and Deployment Management * which means comprehensive release and deployment plans and execution on it with minimal unpredicted impact.

* According to ITIL V3

Registration link:

Time:

English:
November 20 – November 23, 2017,
10:00 AM – 12:00 PM CET EMEA, Berlin

November 27 – November 30, 2017,
10:00 AM – 12:00 PM CET EMEA, Berlin

January 29 – February 01, 2018,
10:00 AM – 12:00 PM CET EMEA, Berlin

March 05 – March 08, 2018,
10:00 AM – 12:00 PM CET EMEA, Berlin

Change Control Management III: Change Request Management

Change Request Management coordinates all changes in a software landscape, to ensure that changes do not conflict with each other. It also ensures that changes are made without disrupting the ongoing business. This results in improved quality of the software landscape, higher availability of IT solutions, and lower total cost of ownership. Change Request Management ensures that the performed changes remain transparent and traceable.

This Expert Guided Implementation explains all operations for a Change Request Management proof-of-concept configuration. It enables you to manage your changes and transports from end to end with the SAP Solution Manager 7.2.

Also this Expert Guided Implementation demonstrates how to use the CRM Web UI to manage all your developments and corrections with Change Request Management.

Registration link:

Time:

English:
November 20 – November 23, 2017,
10:00 AM – 12:00 PM CET EMEA, Berlin

December 11 – December 14, 2017,
10:00 AM – 12:00 PM CET EMEA, Berlin

January 29 – February 01, 2018,
10:00 AM – 12:00 PM CET EMEA, Berlin

February 26 – March 01, 2018,
10:00 AM – 12:00 PM CET EMEA, Berlin

March 19 – March 22, 2018,
10:00 AM – 12:00 PM CET EMEA, Berlin

Change Control Management IV: Advanced Change Request Management

Change Request Management coordinates all changes in a software landscape, to ensure that changes do not conflict with each other. It also ensures that changes are made without disrupting the ongoing business. This results in improved quality of the software landscape, higher availability of IT solutions, and lower total cost of ownership. Change Request Management ensures that the performed changes remain transparent and traceable.

This Expert Guided Implementation continues "Change Control Management III: Change Request Management Basic Functions" and explains advanced functionalities for an existing Change Request Management proof-of-concept configuration. It enables you to manage your Change Request Management workflows more flexible, provides a more secure and transparent handling of transports and supports a sustainable Release Management.

Incident, Problem Management (ITSM) for VARs

Whenever problems arise, the SAP Solution Manager IT Service Management provides everyone involved in the process with central access to the information relevant to them at all times. IT Service Management helps IT-departments to simplify the process of handling error and service messages and reduce processing times in Incident and Problem Management.

This Expert-Guided Implementation service, to set up the IT Service Management for your SAP Solution Manger, enables you to start with an incident ticket management quickly, and gives you the knowledge to adopt it to your individual requirements.

The delivery demonstrates the setup for a successful standard IT Service Management implementation. The session provides in addition to that an introduction how to use the service desk and shows examples of advanced service desk functions.

Registration link:

Time:

English:
November 20 – November 24, 2017,
10:00 AM – 12:00 PM CET EMEA, Berlin

January 29 – February 02, 2018,
10:00 AM – 12:00 PM CET EMEA, Berlin

March 19 – March 23, 2018,
10:00 AM – 12:00 PM CET EMEA, Berlin

Incident, Problem Management (ITSM)

Whenever problems arise, the SAP Solution Manager IT Service Management provides everyone involved in the process with central access to the information relevant to them at all times. IT Service Management helps IT-departments to simplify the process of handling error and service messages and reduce processing times in Incident and Problem Management.

This Expert-Guided Implementation service, to set up the IT Service Management for your SAP Solution Manger, enables you to start with an incident ticket management quickly, and gives you the knowledge to adopt it to your individual requirements.

The delivery demonstrates the setup for a successful standard IT Service Management implementation. The session provides in addition to that an introduction how to use the service desk and shows examples of advanced service desk functions.

Registration link:

Time:

English:
December 04 – December 08, 2017,
10:00 AM – 12:00 PM CET EMEA, Berlin

January 15 – January 19, 2018,
10:00 AM – 12:00 PM CET EMEA, Berlin

February 05 – February 09, 2018,
10:00 AM – 12:00 PM CET EMEA, Berlin

March 12 – March 16, 2018,
10:00 AM – 12:00 PM CET EMEA, Berlin

Integration Monitoring and Troubleshooting

Agenda:

Fundamentals of integration monitoring

How customers can set up a ready-to-use basic scenario in their own SAP Solution Manager

Goals:

Have a live monitoring pilot

Registration link:

Time:

English:
November 28 – December 01, 2017,
10:00 AM – 12:00 PM CET EMEA, Berlin

January 16 – January 19, 2017,
10:00 AM – 12:00 PM CET EMEA, Berlin

February 27 – March 02, 2018,
10:00 AM – 12:00 PM CET EMEA, Berlin

Test Management I: Solution Manager 7.2 Test Suite

Within the Lifecycle of an SAP Application an effective Test Management is essential. It relies on proper test preparation, planning and execution with underlying tools.

The functions for Test Management inside the SAP Solution Manager help to manage Projects and Solutions with regards to the Test Management activities like the design, execution and reporting. Everyone involved in the test procedures will have central access to relevant information at every time.

This Expert-Guided Implementation for Test Management enables you to start with a basic Test Management focused on manual testing using the SAP Solution Manager quickly. It gives you the knowledge to adopt it to your individual requirements.

The target group consists of people responsible for the Test Management at a company.

Registration link:

Time:

January 22 – January 24, 2018,
10:00 AM – 12:00 PM CET EMEA, Berlin

March 20 – March 22, 2018,
10:00 AM – 12:00 PM CET EMEA, Berlin

Test Management II: Business Process Change Analyzer

Business Process Change Analyzer provides precise impact analysis of SAP software changes on business processes. Based on the analysis results a risk based test scope can be identified for regression test activities. For being able to use this application, certain preparation activities have to be performed to create a business blueprint and also to trace SAP objects used during business process execution.

The goal of this Expert Guided Implementation is to help the customer execute all relevant implementation steps for setting up and using Business Process Change Analyzer in SAP Solution Manager. After the delivery, the customer should be ready for productive usage of BPCA for the selected business scenario and the customer should have the knowledge for using and implementing the same for all relevant business scenarios.

The target group consists of people responsible for the Test Management at a company.

Registration link:

Time:

English:
November 27 – November 28, 2017,
10:00 AM – 12:00 PM CEST EMEA, Berlin

January 15 – January 16, 2018,
10:00 AM – 12:00 PM CET EMEA, Berlin

February 26 – February 27, 2018,
10:00 AM – 12:00 PM CET EMEA, Berlin

Test Management III: SAP Test Automation with CBTA

Within the Lifecycle of an SAP Application an effective Test Management is essential. It relies on proper test preparation, planning and execution with underlying tools.

The functions for Test Management inside the SAP Solution Manager help to manage Projects and Solutions with regards to the Test Management activities like the design, execution and reporting. Everyone involved in the test procedures will have central access to relevant information at every time.

This Expert-Guided Implementation for Test Management enables you to quickly start with a basic Test Management focused on test automation using the SAP Solution Manager along with the Component Based Test Automation (CBTA) tool. It gives you the knowledge to adopt it to your individual requirements.

The target group consists of people responsible for the Test Management at a company, especially test engineers.

Registration link:

Time:

English:
December 11 – December 14, 2017,
10:00 AM – 12:00 PM CEST EMEA, Berlin

January 29 – February 01, 2018,
10:00 AM – 12:00 PM CET EMEA, Berlin

March 20 – March 23, 2018,
10:00 AM – 12:00 PM CET EMEA, Berlin

Business Process Analytics and Improvement (BPAI)

Agenda:

Demonstrates how Business Process Analytics supports the SAP Business Improvement methodology

Goals:

Perform the Business Process Analysis self service

Setup Business Process Monitoring, Analytics & Business Process Operations Dashboards

Registration link:

Time:

February 19 – February 23, 2018,
10:00 AM – 12:00 PM CET EMEA, Berlin

Business Process Monitoring & Stabilization

IT organizations provide services for a company's departments. Business Process Stabilization is one of the key tasks within the IT department. SAP Business Process Operations as part of SAP Solution Manager provides proactive and process-oriented monitoring and reporting of a company's core business processes. It includes the observation of all technical and also application-related functions that are required for a smooth and reliable flow of the core business processes.

This seminar communicates the fundamentals of business process monitoring giving the participants the opportunity to set up a ready-to-use basic scenario in their own SAP Solution Manager.

After the training the customer will have a live monitoring pilot for an 'Order to Cash' process, including interface and background job monitoring objects.

Registration link:

Time:

English:
November 20 – November 24, 2017,
10:00 AM – 12:00 PM CET EMEA, Berlin

January 22 – January 26, 2018,
10:00 AM – 12:00 PM CET EMEA, Berlin

March 05 – March 09, 2018,
10:00 AM -12:00 PM CET EMEA, Berlin

Business Intelligence Monitoring & Troubleshooting

SAP BI landscapes are getting more and more complex. They comprise not only SAP Netweaver BW and SAP BI platform systems. The question arises, how to ensure a correct data flow and a correct processing of business critical data.

During this Expert-Guided Implementation service, you learn to configure your own BI Monitoring scenario which comprises all the BW Process Chains and Reports, as well as all BO Jobs and the data source systems and thus enables you to effectively monitor the data processing in your BI landscape.

The delivery demonstrates the setup for a successful BI Monitoring scenario. Finally, you learn how to use the BI Monitoring toolset and to effectively interpret these data.

Registration link:

Time:

English:

December 11 – December 13, 2017,
10:00 AM – 12:00 PM CET EMEA, Berlin

February 12 – February 14, 2018,
10:00 AM – 12:00 PM CET EMEA, Berlin

March 19 – March 21, 2018,
10:00 AM – 12:00 PM CET EMEA, Berlin

Custom Development Management Cockpit

A Lifecycle Change Event (such as an upgrade or SP implementation) impacts your custom solutions and potentially can destabilize the integrity of corresponding business processes. Custom code adjustments are one of the key challenges of an upgrade project.

CDMC provides the basis for strategic initiatives such as consolidation and simplification for custom code having in-depth transparency on custom code and its usage.

This session communicates the fundamentals of Custom Development Management Cockpit. It gives the participants the opportunity to set up three types of ready-to-use scenarios in their own SAP Solution Manager: usage / clearing analysis (CA), upgrade/change impact analysis (UCIA) and change and transport analysis (CTS) plus the ability to set up new ones for any future Lifecycle change event adoption.

After the session the customer will have set up the CDMC in SAP Solution Manager to enable the identification of the custom code usage analysis and the impact of a Lifecycle Change Event.

The main functionality of CDM is been delivered with the ST-PI Plug-In. Therefore it is independent from the SAP Solution Manager release!. Minor differences between in SAP Solution Manager 7.1 and 7.2 are explained in the EGI.

Registration link:

Time:

English:
November 27 – November 30, 2017,
10:00 AM – 12:00 PM CEST EMEA, Berlin

February 05 – February 08, 2018,
10:00 AM – 12:00 PM CET EMEA, Berlin

March 19 – March 23, 2018,
10:00 AM – 12:00 PM CET EMEA, Berlin

Custom Code Quality and Clones

For many years customers have developed custom code to gain competitive advantage and to fulfill special business requirements that could not be provided by standard SAP software.

However, if the custom code is not developed in accordance with SAP standards and guidelines, then it can pose customers with challenges during critical situations like an upgrade, implementation of support package, operations etc. In turn this can add unknown additional costs.

This Expert Guided Implementation provides the fundamentals of Custom Code Management and gives the participants the opportunity to address SAP Quality and Clone issues on their own solution.

As a result the customer will be able to identify quality issues using the Code Inspector, ABAP Test Cockpit and discover SAP clones residing in systems using the Clone Finder.

Registration link:

Time:

March 05 – March 08, 2018,
10:00 AM – 12:00 PM CET EMEA, Berlin

Data Volume Management (DVM)

In order to achieve full control of the cost effects associated to storage and related system management IT Organizations require an efficient Data Volume Management Strategy.

Within this EGI session an SAP Expert will explain the DVM methodology and guidelines that enable you to implement a DVM Strategy yourself using the SAP's tool based approach powered by SAP Solution Manager 7.1.

The EGI will focus on the technical implementation of DVM Work Center first. Then the generation of a Best Practice Document is demonstrated and explained. Following, the EGI focuses on the explanation respectively execution of various types of DVM analyses, before the intention of several strategic tools will be highlighted.

Registration link:

Time:

English:

December 04 – December 08, 2017,
10:00 AM – 12:00 PM CET EMEA, Berlin

January 29 – February 02, 2018,
10:00 AM – 12:00 PM CET EMEA, Berlin

March 05 – March 09, 2018,
10:00 AM – 12:00 PM CET EMEA, Berlin

Data Migration Strategy and Tools for SAP S/4HANA

Describes the Data Migration strategy and toolset recommended for SAP S/4HANA.

Registration link:

Time:

English:
November 27 – December 01, 2017,
10:00 AM – 12:00 PM CEST EMEA, Berlin

January 22 – January 26, 2018,
09:00 AM – 11:00 AM CET EMEA, Berlin

February 26 – March 02, 2018,
09:00 AM – 11:00 AM CET EMEA, Berlin

March 19 – March 23, 2018,
11:00 AM – 01:00 PM CET EMEA, Berlin

Guided Procedures

After this Expert Guided Implementation you will have the knowledge about creation of Guided Procedures for regular administrative tasks and alert handling, scheduling and delegating execution of Guided Procedures for regular administrative tasks, resolving specific alerts from Alert Inbox and getting an overview over Guided Procedure execution status. The IT task management scenario will be ready for usage.

An SAP expert explains all configuration steps and guides the customer through the configuration process. This delivery focuses on SAP Solution Manager 7.2 installations with SP3 and above.

Registration link:

Time:

English:
November 21 – November 22, 2017,
10:00 AM – 12:00 PM CET EMEA, Berlin

January 23 – January 24, 2018,
10:00 AM – 12:00 PM CET EMEA, Berlin

February 27 – February 28, 2018,
10:00 AM – 12:00 PM CET EMEA, Berlin

Performance Optimization (PERF)

An important aspect to operate your SAP solution is to ensure the performance of business processes within predefined service level agreements. When response times of specific transactions or web services don't meet your business needs (sometimes despite extensive hardware), you should start with a root cause analysis of the performance problem.

Within this session an SAP Expert will explain the performance optimization methodology and guidelines to enable you to analyze ST12 traces and if necessary ST14 application checks. This is supported through your SAP Solution Manager.

The Guided Self Service for Performance Optimization will focus on the technical preparation of your SAP systems in combination with your connected SAP Solution Manager. A detailed procedure follows how to interpret the results of the captured performance traces and analysis using available SAP performance analysis tools. As the result of the service the report is being generated. You can decide how to follow-up the recommended tasks and generated draft issues.

Registration link:

Time:

January 08 – January 12, 2018,
10:00 AM – 12:00 PM CET EMEA, Berlin

March 05 – March 09, 2018,
10:00 AM – 12:00 PM CET EMEA, Berlin

Process Management

Agenda:

Process Managment setup.

How to use Process Management.

Goals:

Understand, configure, and use Process Management functions

Registration link:

Time:

English:
November 20 – November 24, 2017,
10:00 AM – 12:00 PM CET EMEA, Berlin

January 22 – January 26, 2018,
10:00 AM – 12:00 PM CET EMEA, Berlin

March 05 – March 09, 2018,
10:00 AM – 12:00 PM CET EMEA, Berlin

Security Optimization Service (SOS)

For effective security management, organizations need tools and procedures to monitor security relevant topics.

In this session you will learn

how to analyze and improve the security level of your SAP landscape

how to track relevant key figures

how to document the security status

how to derive an action plan

using

the SAP Guided Security Optimization Self Service (SOS)

security topics in the SAP EarlyWatch Alert service (EWA)

the SAP Security Notes Check tool (RSECNOTE)

Registration link:

Time:

December 04 – December 08, 2017,
10:00 AM – 12:00 PM CET EMEA, Berlin

February 05 – February 09, 2018,
10:00 AM – 12:00 PM CET EMEA, Berlin

March 12 – March 16, 2018,
10:00 AM – 12:00 PM CET EMEA, Berlin

SQL Statement Tuning (SQL)

An important aspect of an effective regular database monitoring is the identification and (subsequently) elimination of SQL Statements consuming an unnecessary high fraction of system resources (CPU, I/O). Such statements have a direct impact on the transactions or the reports responsible for the statements and can affect the total system performance significantly

In this session, you will learn how to use the Guided Self Service "SQL Statement Tuning". SQL Statements causing a high load on the system are identified and listed. Each of those statements is analyzed. For statements classified to have an un-suitable access path, best practices provided by SAP help to ensure a better access can be chosen (for example by creating an appropriate index). For other statements that have no technical optimization potential, the detailed information about the statement collected in that service can serve as a good starting point to discuss this access with the development team or with SAP.

The Guided Self Service "SQL Statement Tuning" is closely related to the SAP EarlyWatch Alert check, using the same procedure to identify problematic SQL statements. Due to this relationship, this Service is well suited to follow up problematic statements reported in EarlyWatch Alert check.

Registration link:

Time:

English:
November 27 – December 01, 2017,
10:00 AM – 12:00 PM CET EMEA, Berlin

January 15 – January 19, 2018,
10:00 AM – 12:00 PM CET EMEA, Berlin

February 12 – February 16, 2018,
10:00 AM – 12:00 PM CET EMEA, Berlin

System Consolidation & Rollout of Country Versions

SAP customers can speed up and simplify their ERP rollout in various countries taking advantage of Country Versions, but the importance of the corresponding project preparation and - planning is often underestimated - and the best ways to install and configure country specific functionality are not currently understood.

During this Expert Guided Implementation the customer's system will be prepared best for the implementation of Country Versions, taking in to account the system topology, language support and other parameters.

Based on these preparations the best approach for installation and configuration of country specific functionality will be explained.

After this Expert Guided Implementation customers can either start their country implementations (e.g. with SAP consulting support) or book additional workshops covering Country Version details for the countries of their choice.

Registration link:

Time:

English:
December 11 – December 13, 2017,
11:00 AM – 02:00 PM CST APJ, Shanghai

January 08 – January 10, 2018,
09:00 AM – 11:00 Am, CET EMEA, Berlin

System Monitoring & Reporting

This session covers the complete setup process of the new System Monitoring and Reporting.

SAP expert guides the customer through the preparation, setup and using the new System Monitoring and Reporting.

We recommend to book the session "Expert Guided Implementation for Basic Configuration 7.2" in advance, which will cover the configuration of Root Cause Analysis (Solution Manager Diagnostics). The basic configuration is an important part of prerequisites for the System Monitoring and Reporting.

Registration link:

Time:

English:
December 12 – December 15, 2017,
10:00 AM – 12:00 PM CET EMEA, Berlin

January 15 – January 18, 2018,
10:00 AM – 12:00 PM CET EMEA, Berlin

February 13 – February 16, 2018,
10:00 AM – 12:00 PM CET EMEA, Berlin

March 13 – March 16, 2018,
10:00 AM – 12:00 PM CET EMEA, Berlin

End-User Experience Monitoring Reporting Analysis

Today's business processes are embedded in a global market with participants all over the world. Guaranteeing the highest availability and performance from almost every location is not just a challenge for huge companies anymore. SAP End-User Experience Monitoring (SAP EEM) is an efficient monitoring suite for evaluating and reporting the availability and performance of your productive systems from a client-side perspective. As a result of the perfect integration into the Diagnostics infrastructure in Solution Manager, discovering, analysis, and resolution of occurring issues has been speeded up dramatically. Problems can often be solved before employees or customers even take notice about them, thereby yielding a lower TCO.

This seminar communicates the fundamentals of SAP End-User Experience Monitoring, gives you the opportunity to set up a complete EEM infrastructure and provides the necessary skills to script important business transactions for monitoring purpose.

Registration link:

Time:

English:
December 05 – December 08, 2017,
10:00 AM – 12:00 PM CEST EMEA, Berlin

January 23 – January 26, 2018,
10:00 AM – 12:00 PM CET EMEA, Berlin

March 06 – March 09, 2018,
10:00 AM – 12:00 PM CET EMEA, Berlin

E2E Root Cause Analysis

In today's heterogeneous IT landscapes, finding the root cause of an incident can be challenging. There is a need for a structured approach in order to isolate a problematic component and thereby fix the root cause.

This Expert-Guided Implementation service gives an overview on general procedures for E2E Root Cause analysis. It enables the participants to perform End-to-End Root Cause Analysis in SAP Solution Manager:

End-to-End Change Analysis

End-to-End Workload Analysis

End-to-End Trace Analysis

End-to-End Exception Analysis

Participants will learn how to create an E2E Trace for an Enterprise Portal scenario and an S4 scenario

Note: This Expert-Guided Implementation does not cover the setup of the E2E Root Cause Analysis Tools.

Registration link:

Time:

English:
November 21 – November 24, 2017,
10:00 AM – 12:00 PM CET EMEA, Berlin

January 23 – January 25, 2018,
10:00 AM – 12:00 PM CET EMEA, Berlin

March 06 – March 08, 2018,
10.00 AM – 12:00 PM CET EMEA, Berlin

Custom Code Lifecycle Management: Make Your Custom Code Efficient

Custom Code Lifecycle Management (CCLM) was designed to manage ABAP developments along the entire lifecycle of custom code objects from the creation of objects, to their use in productive systems all the way to clearing of unused custom code objects. CCLM makes visible all ABAP developments and provides the capability of monitoring the quality as well as to monitor and guide the decommissioning process.

This Expert-Guided Implementation service enables you to set up CCLM in your own system as well as to learn the methodology of CCLM and how to make use of it.

The session contains in addition how to activate Usage and Procedure Logging (UPL / SCMON) which is the usage information provider for CCLM. Adding UPL provides 100% coverage of usage without estimations, to close the existing gaps in the SAP workload statistics.

Job Scheduling Management

The goal of this session is to have customer's SAP Solution Manager ready for using the Job Scheduling Management Scenario.

An SAP expert explains the major configuration steps and guides the customer through the activation process.

This Expert Guided Implementation focuses on SAP Solution Manager 7.1 installations with SP03 and above.

The following EGI are recommended in advance

Expert Guided Implementation for Basic Configuration, in case Solution Manager is new to install.

Expert Guided Implementation for Technical Upgrade to 7.1, if the release of SAP Solution Manager is below 7.1.

Registration link:

Time:

English:
December 11 – December 15, 2017,
10:00 AM – 12:00 PM CET EMEA, Berlin

January 08 – January 12, 2018,
10:00 AM – 12:00 PM CET EMEA, Berlin

Roles and Authorization Concept

These EGI sessions show the customers how to work with the Roles and Authorization Concept in Solution Manager 7.2. It will help to create and establish their own individual Authorization Concept. For this clear and predefined examples are shown.

Our SAP expert guides the customer through the implementation of roles and authorizations based on a project approach for two exemplary SAP Solution Manager scenarios. With these demonstrations and exercises the customers will be able to adopt the Authorization Concept approach for all other scenarios. Also the customizing of the Solution Manager Launchpad – which is an innovation with SAP Solution Manager 7.2 – will be shown.

Beside the classical work with authorizations (transaction PFCG) and the SAP Solution Manager specific role concept we will also show you how to include the CRM Web UI into your concept, which is relevant for a few SAP Solution Manager scenarios.

Registration link:

Time:

English:
December 11 – December 15, 2017,
10:00 AM – 12:00 PM CET EMEA, Berlin

January 29 – February 01, 2018,
10:00 AM – 12:00 PM CET EMEA, Berlin

March 05 – March 09, 2018,
10:00 AM – 12:00 PM CET EMEA, Berlin

UX Strategy for SAP S/4HANA

SAP S/4HANA customers want to know how to best leverage SAP UX technology to provide efficiencies for their business and the best User Experience for their employees. SAP Fiori has to be considered in the planning of any SAP S/4HANA project as SAP Fiori Launchpad is the central entry point to SAP S/4HANA for all users.

This Expert-Guided Implementation service will help you to understand SAP UX Strategy and the SAP Product Road Map for SAP Fiori in order to avoid common errors and better plan your UX Strategy and I.T infrastructure accordingly.

The delivery introduces how to leverage SAP Activate Methodology and Best Practices to Implement an S/4HANA UX Project.

This service will provide access to accelerators and resources to help you quickly realize the benefits of SAP UX technology for your business.

Registration link:

Time:

English:
November 27 – November 29, 2017,
10:00 AM – 12:00 PM CEST EMEA, Berlin

2.

Meet-the-expert: Live Sessions

Configure SAP Predictive Maintenance and Service: From Insight to Action

Agenda:

Step by step configuration of Cloud integration with SAP Predictive Maintenance and Service, cloud edition (SAP PdMS CE) and SAP ERP back-end system

Goals:

Understand the integration capabilities and options of SAP PdMS CE with your business systems.

Configure SAP Predictive Maintenance and Service: From smart assets to Insight

Agenda:

Information on how to systematically configure SAP PdMS Cloud Edition & how to upload machine data and sensor data.

Goals:

Understand various configuration capabilities of PdMS Cloud Edition solution.

Import an on-premise Fiori application into SAP Fiori Cloud

Agenda:

Only a subset of Fiori apps are available in SAP Fiori Cloud by default As an alternative transactional Fiori apps can be deployed into the cloud using SAP Web IDE.

Goals:

Understand how to import a transactional Fiori app into Fiori Cloud with SAP Web IDE.

Registration link:

Time:

English:
November 23, 2017,
10:00 AM – 11:00 AM CET EMEA, Berlin

December 05, 2017,
04:00 PM – 05:00 PM CET EMEA, Berlin

Introduction to SAP S/4HANA Finance

Agenda:

Why S/4HANA Finance, from a business perspective?

Next generation user interface: SAP Fiori

Central finance

Goals:

Get an overview of the additional value of SAP S/4HANA Finance.Learn about SAP Fiori and real-time reportingGet some details about central finance: a possible SAP S/4HANA Finance deployment option.

Registration link:

Time:

English:
November 20, 2017,
04:00 PM – 05:00 PM CET EMEA, Berlin

Legal Changes and Legal Requirements: How to smoothly keep your system up-to-date

Agenda:

SAP delivers more than 1000 legal change per year

A new app simplifies getting the latest information about upcoming legal changes.

Goals:

Learn how to use and leverage the benefits of the new app.

Overview of SAP Predictive Maintenance & Service, cloud edition

Agenda:

Features & capabilities of SAP Predictive Maintenance and Service, cloud edition solution

Goals:

Understand how SAP Predictive Maintenance and Service, cloud edition can help to achieve your business goals

SAP Fiori Cloud: On-premise and Cloud Landscapes Setup

Agenda:

Showcase how to setup a Fiori Cloud app to consume data from an on-prem ERP backend system

Showcase the OData Provisioning service (ODP) and SAP Cloud Connector configuration

Goals:

How-to connect your on-prem system to display data in the Fiori Cloud.

Get familiar with hybrid landscape: SAP Cloud Connector and ODP service

Registration link:

Time:

English:
November 21, 2017,
10:00 AM – 11:00 AM CET EMEA, Berlin

December 04, 2017,
04:00 PM – 05:00 PM CET EMEA, Berlin